harvesting the rare earth
solo exhibition: overgaden, institute of contemporary art, copenhagen
material: video, worms, micro organisms, glass, light, sound
dimensions: variable
year: 2017
"harvesting the rare earth" presents a speculative near-future scenario, where mining companies are using genetically modified micro organisms to harvest rare earth elements from e-waste dumps around the world.
the exhibition positions itself between a futuristic science demo and a dystopic illustration of the ecological consequences of our current necropolitical reality.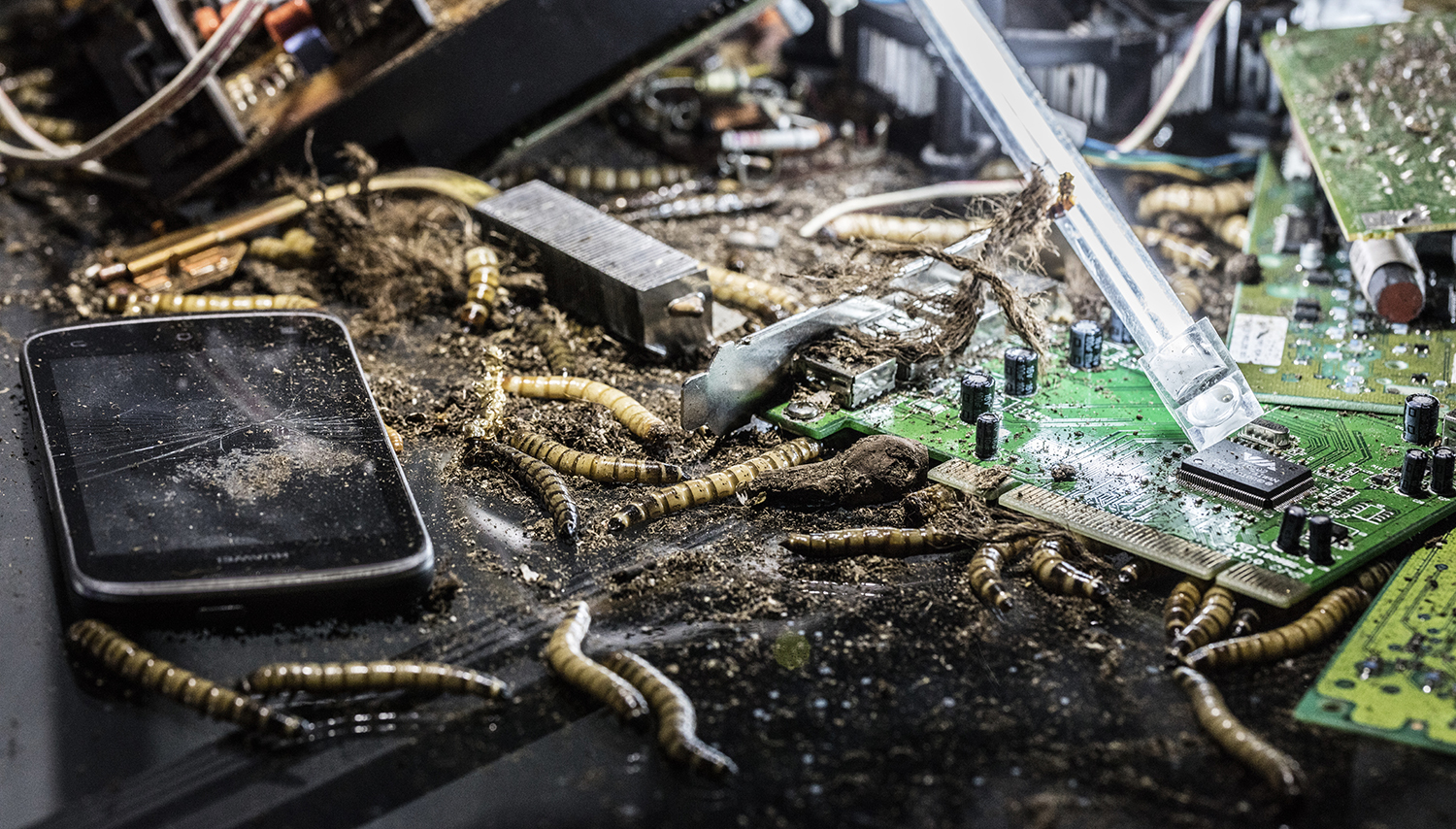 writings:
lines in the ground by nathaniel budzinsky
official exhibition folder and invitation by overgaden
nicely researched article on we make money not art by regine debatty
in connection with making the exhibition, martin malthe borch and myself developed this draft paper containing the research and biotechnical details of the project.
team:
biotechnology consultant: martin malthe borch
architecht: tobias permin
composition: yann coppier + runar magnusson
graphics: marie boye thomsen
speak: nana francisca
with thanks to:
everybody involved, agatha friis, asbjørn skou, erich berger, francis djiwornu, hans e madsen, ibrahim mahama, jeannette ehlers, krister moltzen, lotte løvholm, mads vegas, overgaden, peet thomsen, per kalvig, rita sikker remin, sidsel christensen, georg jagunov and anna bak
created with kind support from the danish arts council, overgaden and københavns billedkunstudvalg