harvesting the rare earth
solo exhibition: overgaden, institute of contemporary art, copenhagen
material: video, worms, micro organisms, glass, light, sound
dimensions: variable
year: 2017
"harvesting the rare earth" presents a speculative near-future scenario, where mining companies are using genetically modified micro organisms to harvest rare earth elements from e-waste dumps around the world.
the exhibition positions itself between a futuristic science demo and a dystopic illustration of the ecological consequences of our current necropolitical reality.
"lines draw out the world around us, they prescribe constraints and pathways, borders, intersections and crossing points. most every human-built thing around us was a line in a mind before coming into the world. lines in collective discussion and planning, inscribed on paper and as mapped out vectors on screens. these line-dreams become buildings, kitchens, cars, shoes, laptops, national borders and so on. as sight was once understood as inner light shining out into the world, thought-lines also emanate outwards: the structure of a tree from root to leaf is mind-warped into a demonstration of natural, linear hierarchies in the world, someone's life is on a path, a linear journey, as imagined or rendered into slick screen saver or broken lcd screen noise" … "a transcendental mind-body system of lines, but made very real, into material through all our work. our work that wanders from productive task to productive task, but is adjusted and even attenuated by sidelines and hobbies; wandering spirit systems clashing and lines of adjoined thoughts jumping onwards.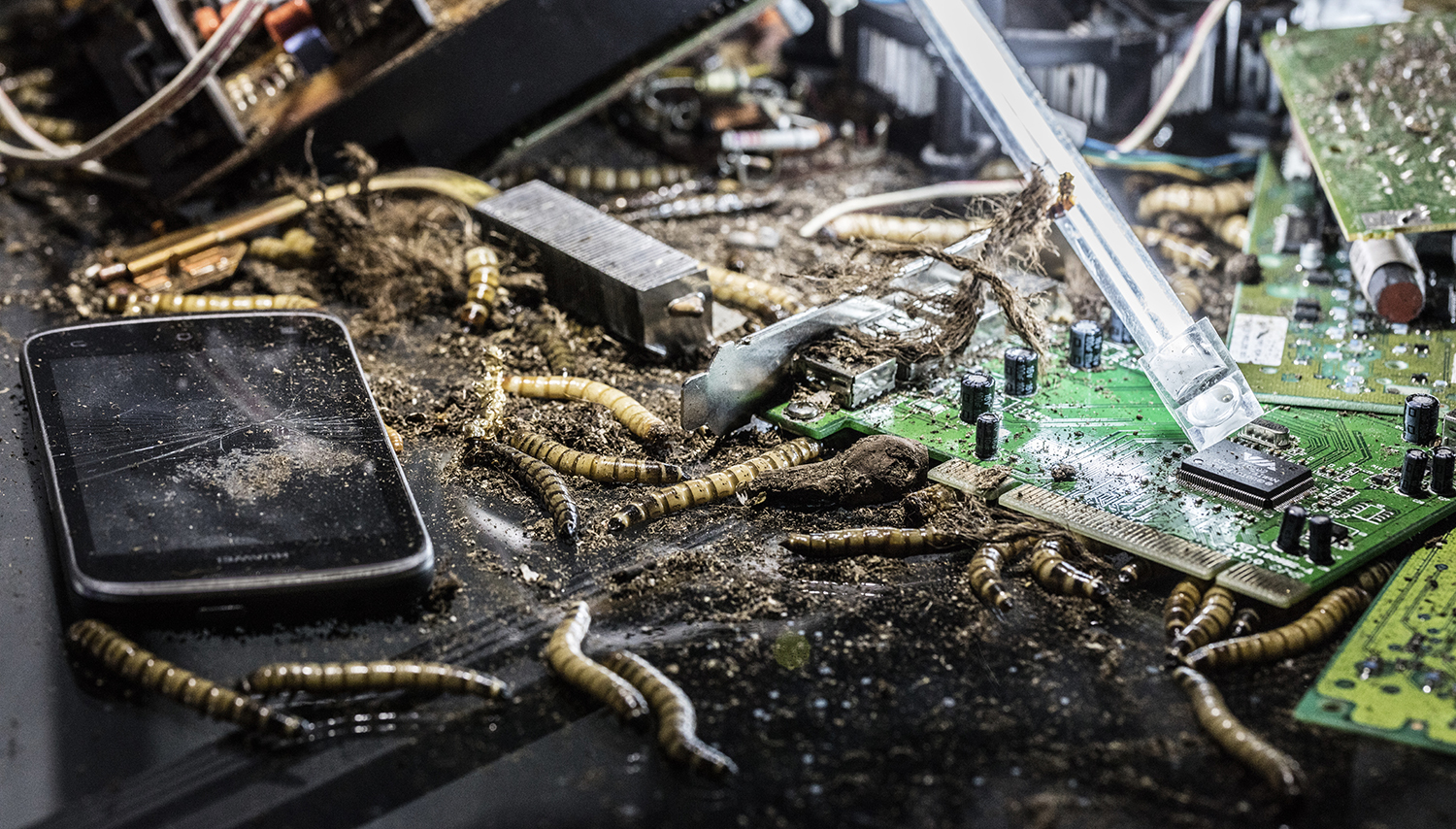 writings:
lines in the ground by nathaniel budzinsky
official exhibition folder and invitation by overgaden
nicely researched article on we make money not art by regine debatty
in connection with making the exhibition, martin malthe borch and myself developed this draft paper containing the research and biotechnical details of the project.
team:
biotechnology consultant: martin malthe borch
architecht: tobias permin
composition: yann coppier + runar magnusson
graphics: marie boye thomsen
speak: nana francisca
with thanks to:
everybody involved, agatha friis, asbjørn skou, erich berger, francis djiwornu, hans e madsen, ibrahim mahama, jeannette ehlers, krister moltzen, lotte løvholm, mads vegas, overgaden, peet thomsen, per kalvig, rita sikker remin, sidsel christensen, georg jagunov and anna bak
created with kind support from the danish arts council, overgaden and københavns billedkunstudvalg