automate utopia / release the deamons
get weird
in a 48 hour robot rave we will release our inner daemons and feed them to the robots. AFK, on the dancefloor, the time is now. let's make it happen.
bring modules and patch cords. soup and sketchpads. just bring you. this is an open invitation.
wat?
central to this project is robots playing electronic music, as well as thoughts and discussions on automation and loss of control. building on the research done with goto80 and further developed with the generous support from erica synths, the robot now plays the modular synth.
this performance is framed as a mini robot rave. different musicians, artists, thinkers and activists joined the robot and lineup throughout 48 hours. the robot never stopped playing music, but it was sometimes turned down slightly, so it was possible for the humans in the room to share their thoughts on automation, music, and a world without work: if the robot plays our music, what do we do?
you can listen to the full 51 hour recording of the robot here. this is a recording of the robot output only, without human conversations.
i spent the production budget of this show on flight tickets for my friends. you can see the invitation i sent out here. several joined: henrik chulu, halfdan mouritzen, maria nadia, lotte løvholm, dviid gauthiier, jakob bak, sidsel christensen, anders carlsson / goto80, benjamin busch / tier.space, louise / meter space, line falk, jan gloeckner, kodek, reinis nalivaiko, arturs kalvans, maija demitere and more. thanks to RIXC and thanks to everyone for making this a very special weekend in riga!
...
venue: RIXC, lenču iela 2, rīga
schedule:
thursday february 7: opening 18:00 (and ongoing for 48 hours): robot music
friday february 8: 12:00-16:00 - presentation by jacob remin followed up by a conversation with jacob remin, ilva skulte, normunds kozlovs, and rasa smite
friday february 8: 19:00-21:00 - erica synths garage: BR laser, jacob remin, kodek and goto80 live performances
saturday february 9: 14:00-16:00: workshop: sonic spaces of care
saturday february 9: 20:00 closing, afterparty at bolderāja with performances by halfdan mouritzen, dviid gauthier, and void_ft_deelis.
the images below are snippets from the weekend, taken by the participants.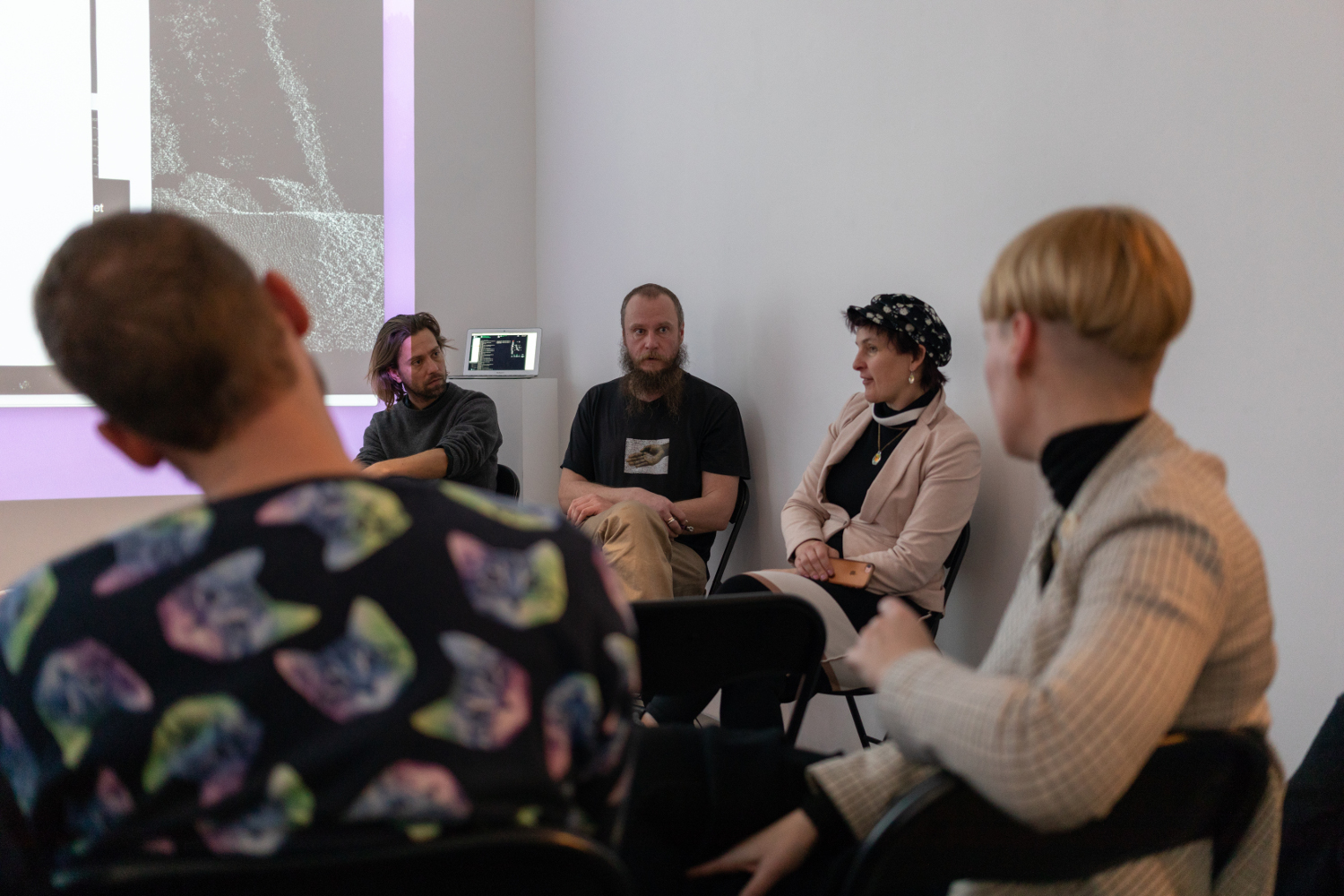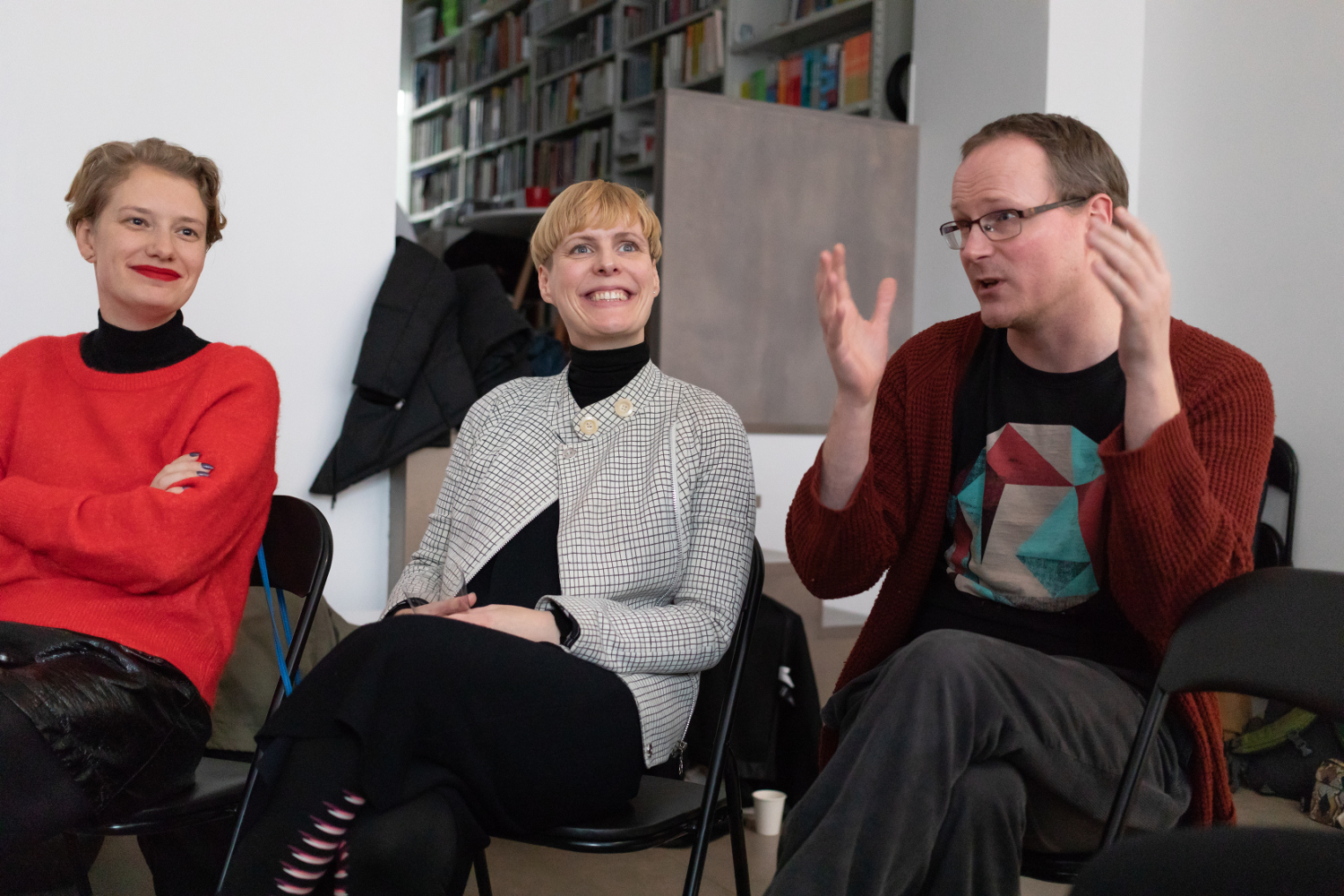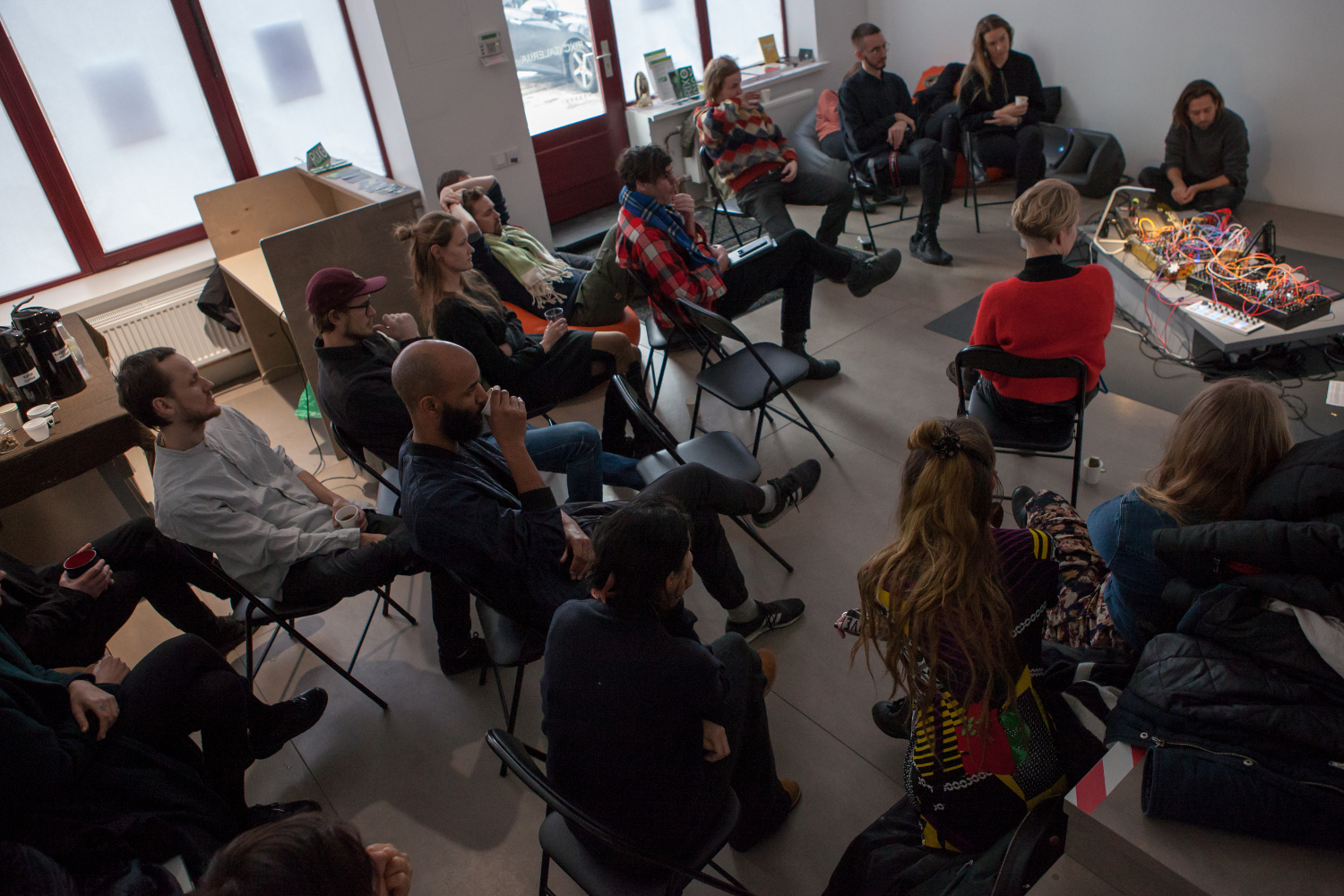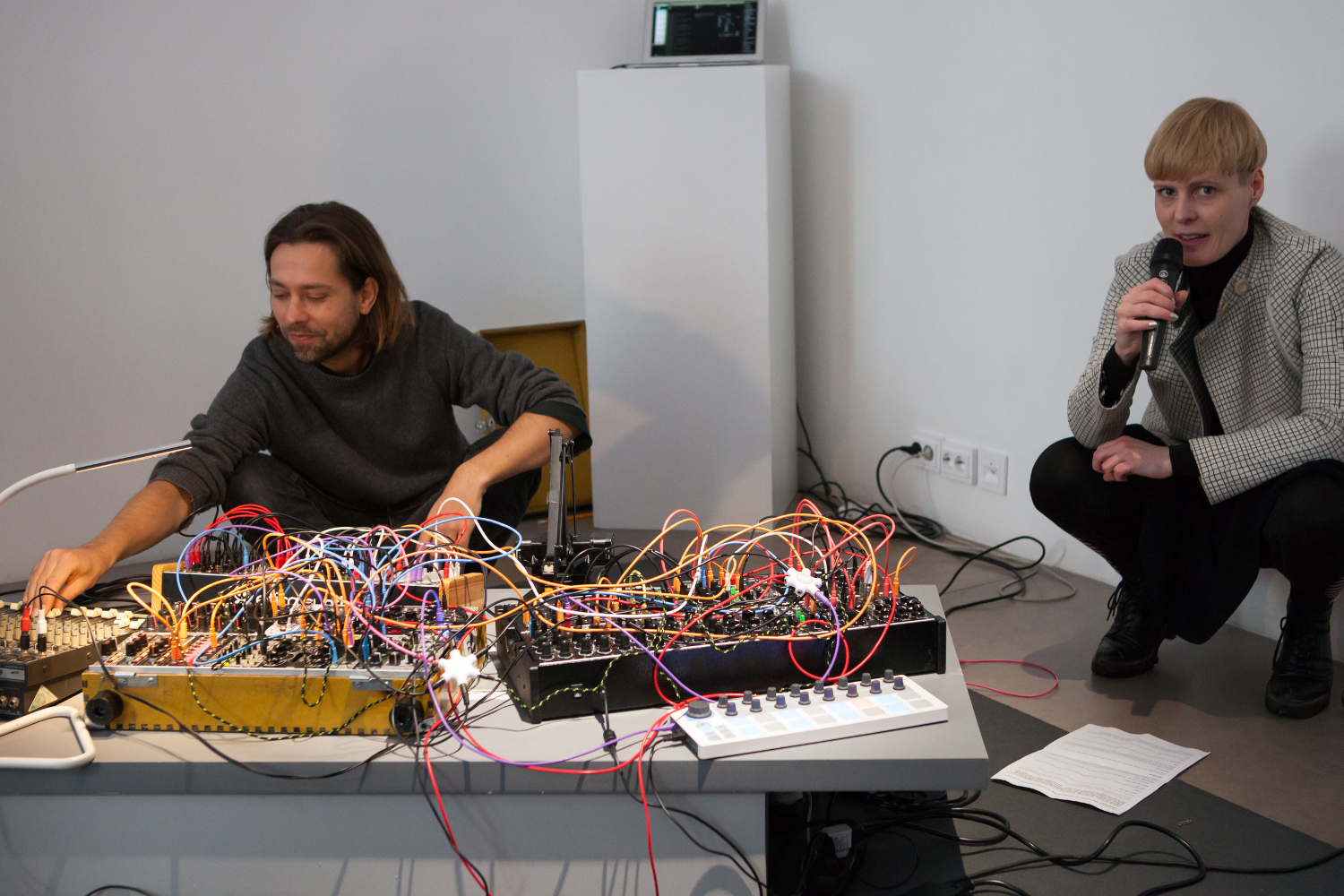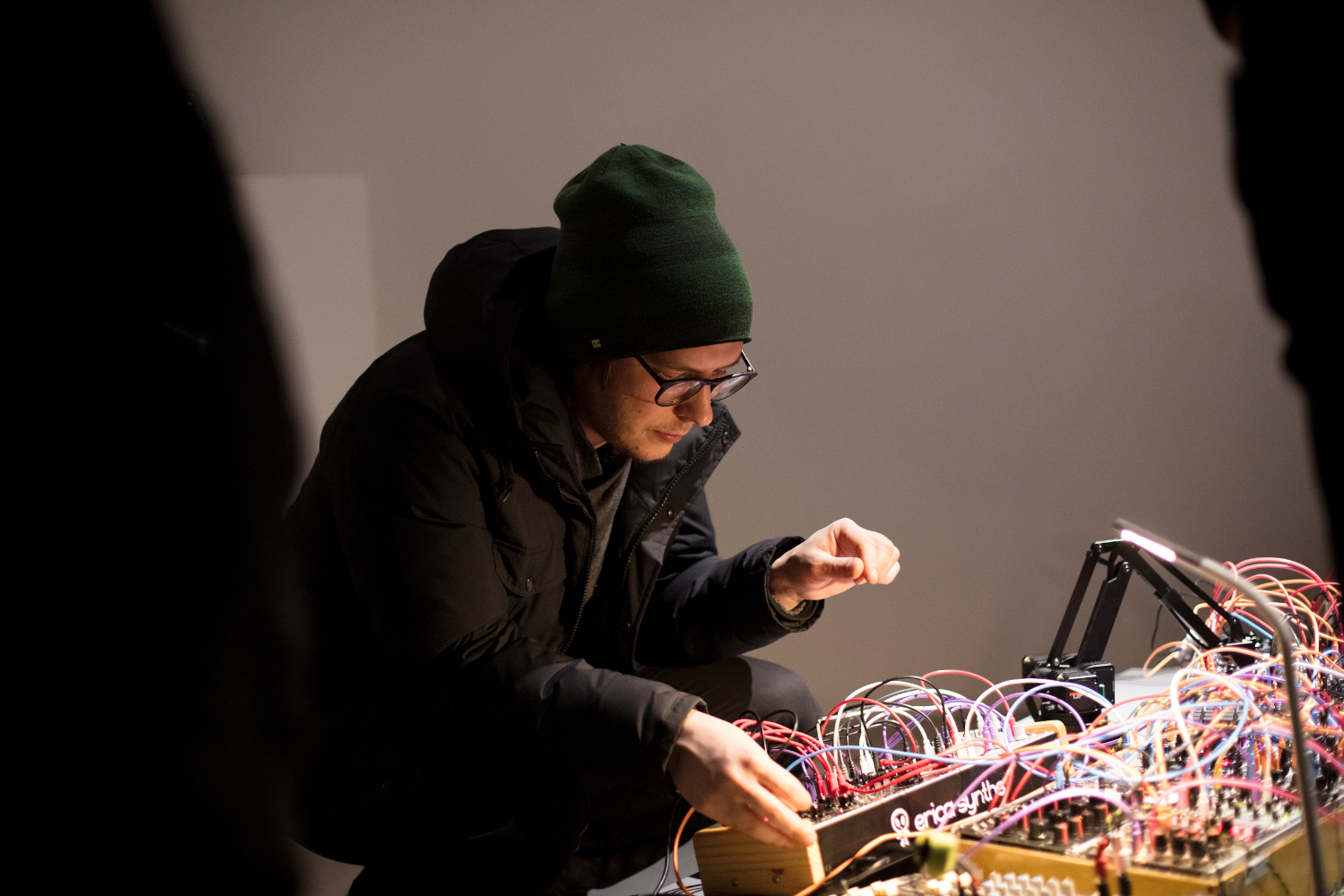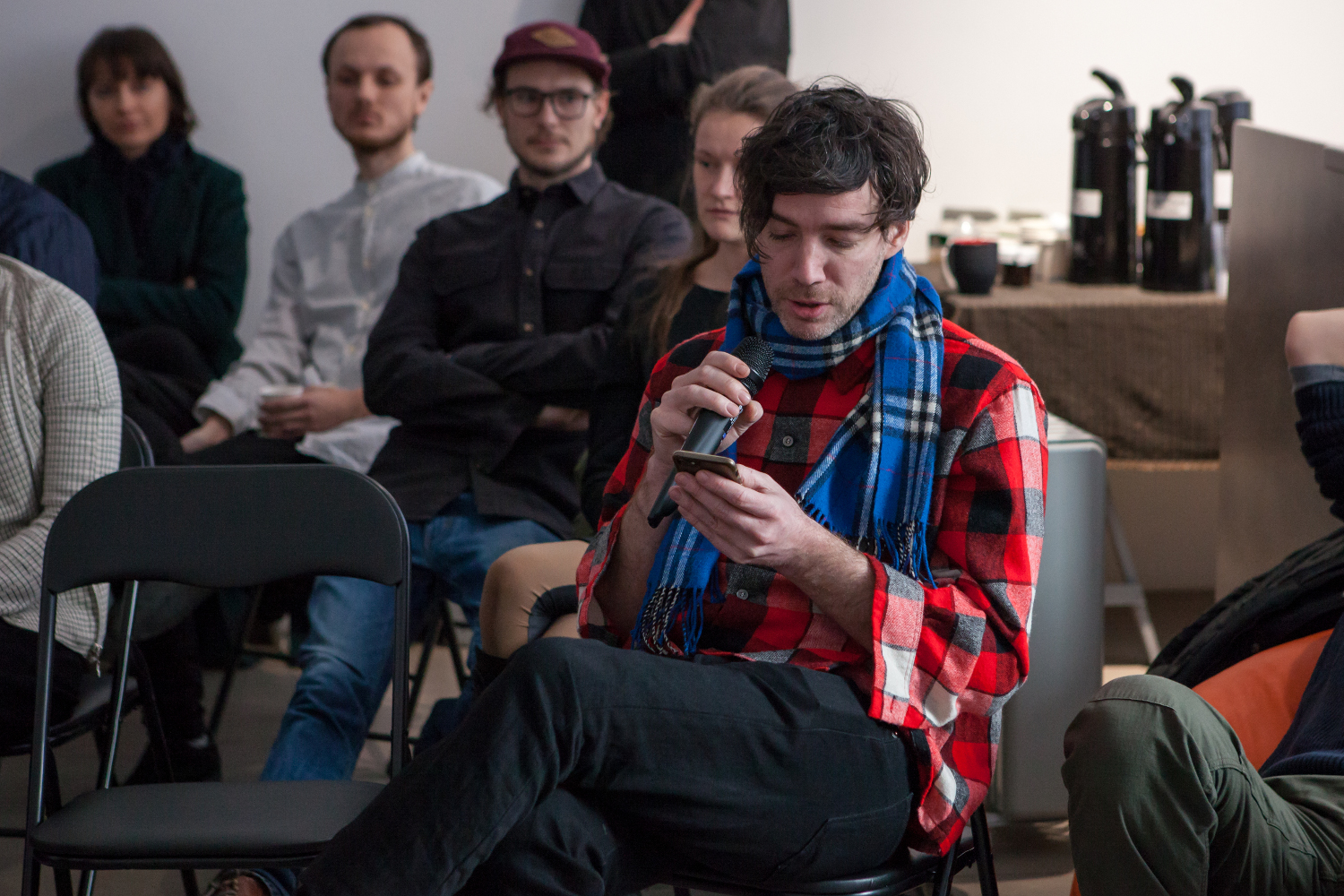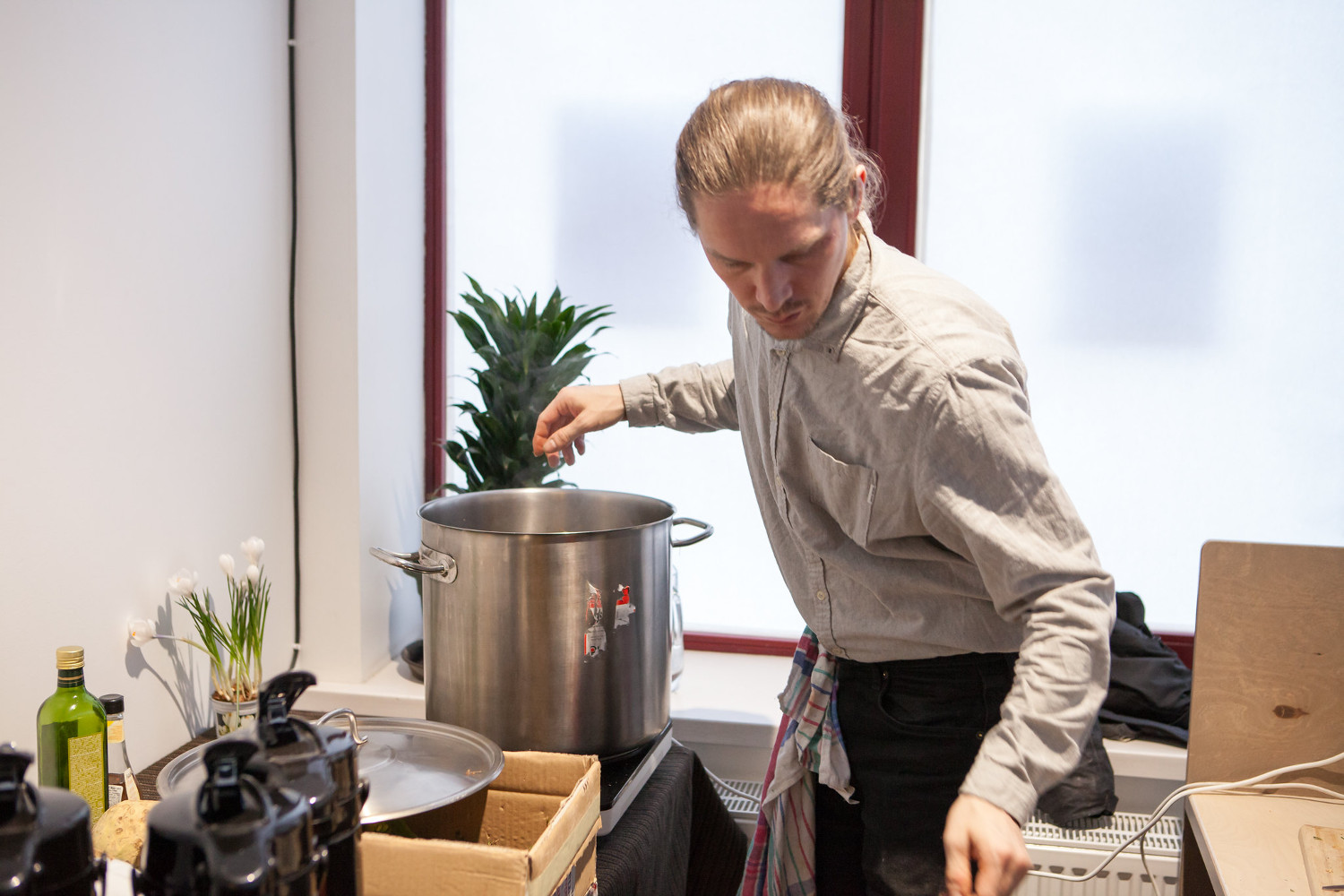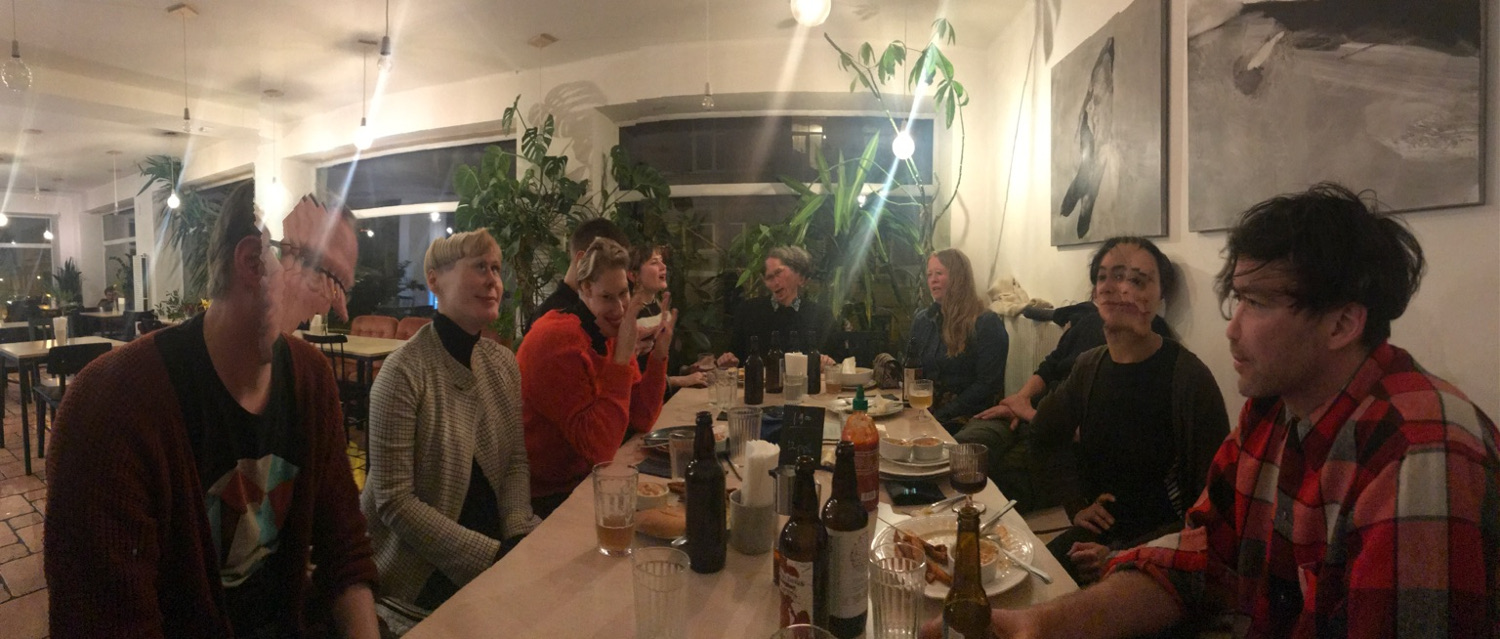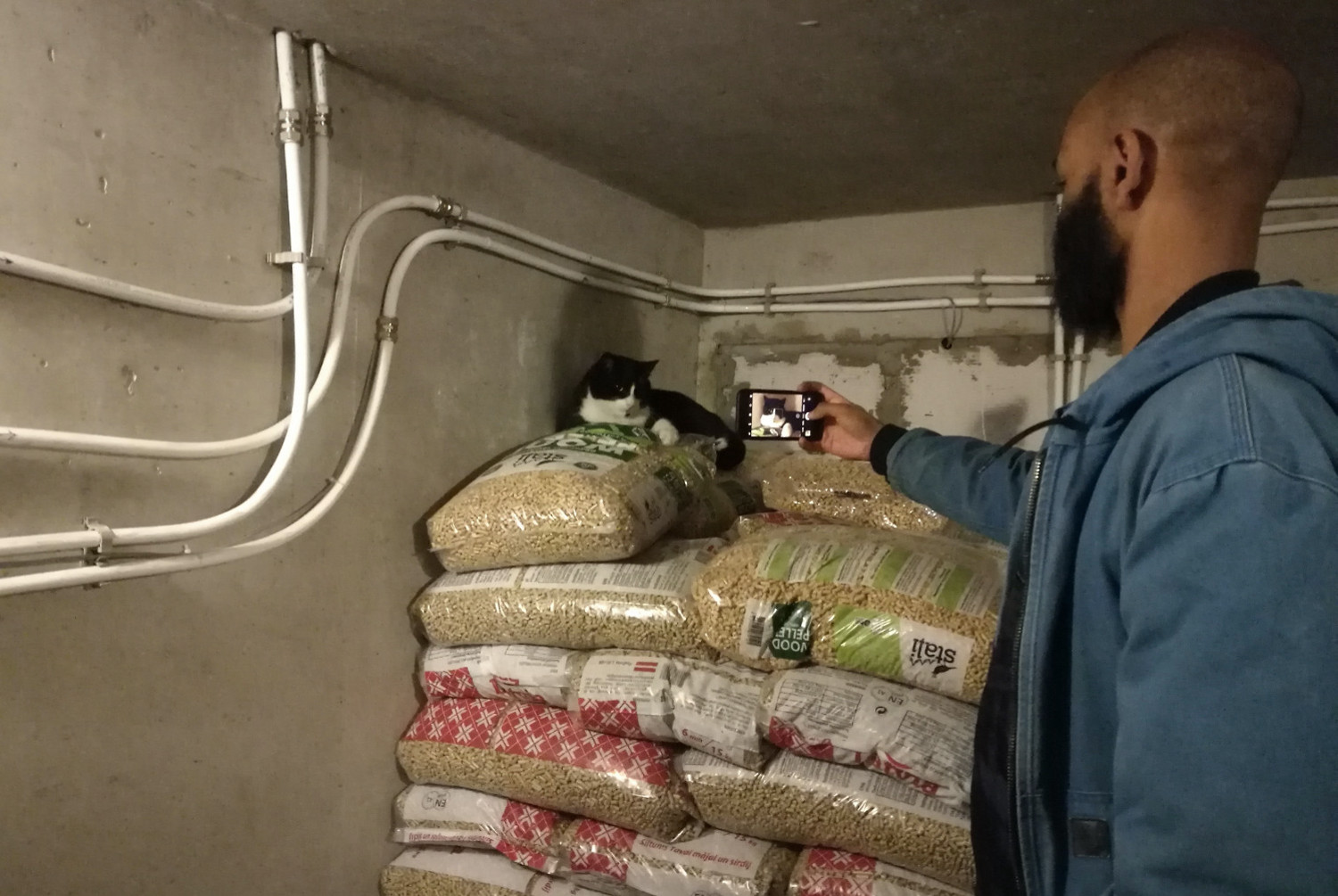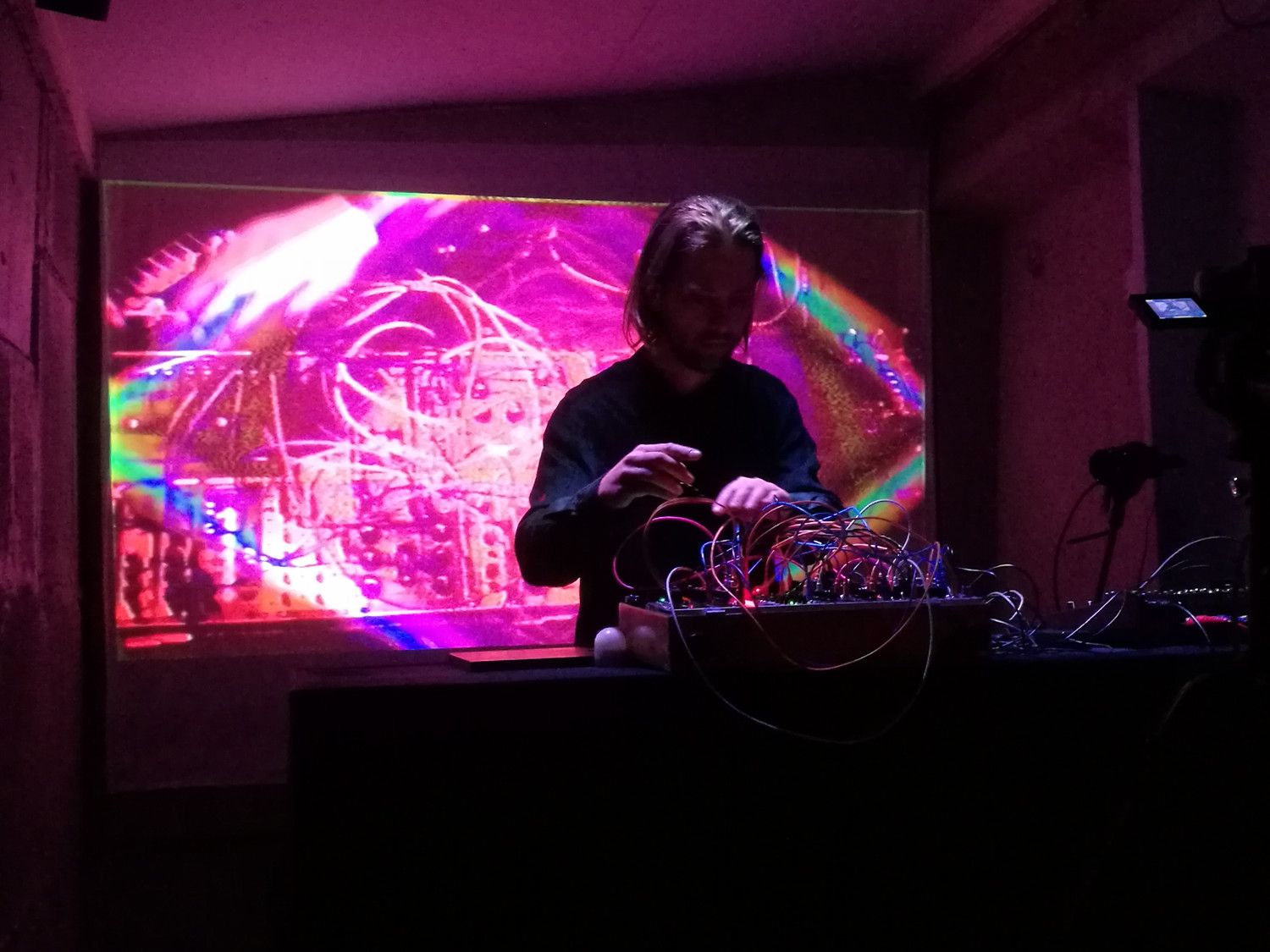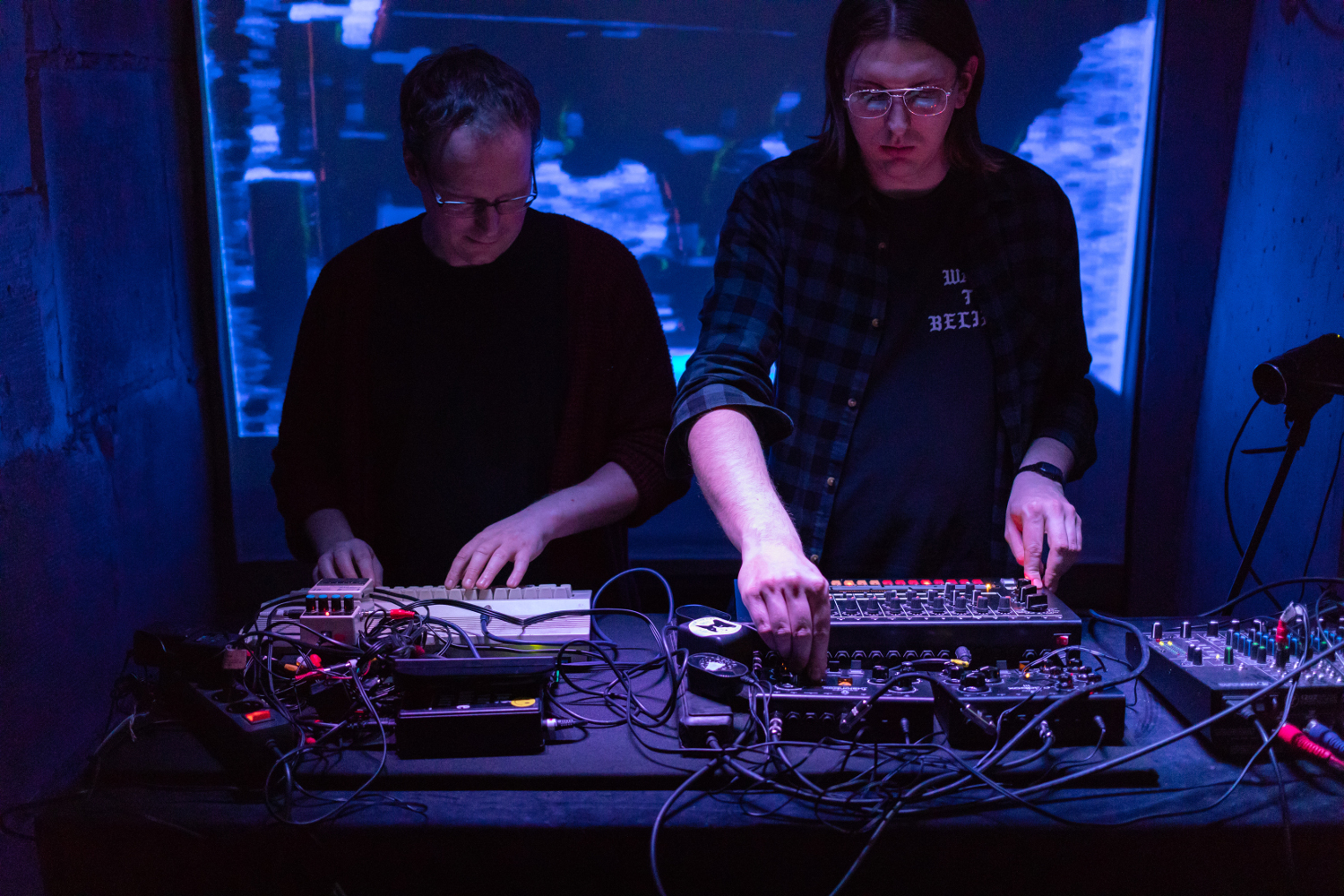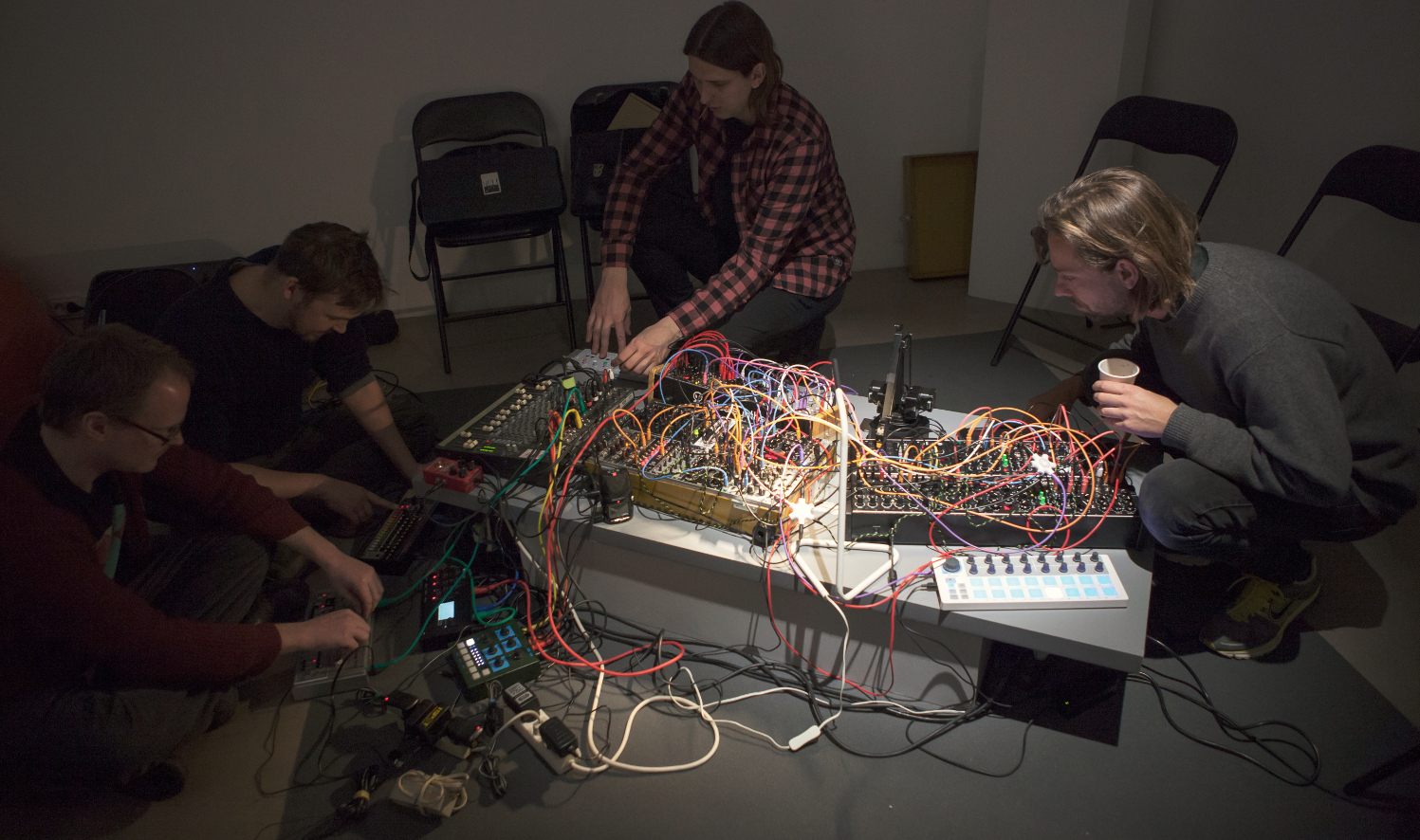 for pictures from the opening event at RIXC by kristīne madjare click here
for more picture from RIXC by arturs kalvans and maija demitere click here
for more pictures by benjamin busch click here
the RIXC residency and this project is kindly supported by the danish arts council, nordic council of ministers and RIXC.